Mobile Apps are the new BUZZ Word in today's time. Most businesses are looking to develop highly responsive mobile applications and reach out to more clients. Sound mobile apps lessen the complexity and boost up the productivity and reach of a business by giving customers direct access to the key business information.
For this reason, it stands as one of the most popular trends in the present digital market scenario.
If You Wish To Develop A Remarkable Mobile Application For Your Business And Enterprise, Or Optimise Your Existing Mobile App For Optimal Performance, Speak To Us ASAP!
'Business Promoting Online', specialises in developing fully customised mobile applications highly responsive to all cellular operating system. Be it Android, iOS, Windows, or tab OS; our Interactive, Easy-To-Use and Efficient mobile applications will assist you to optimise your business operations.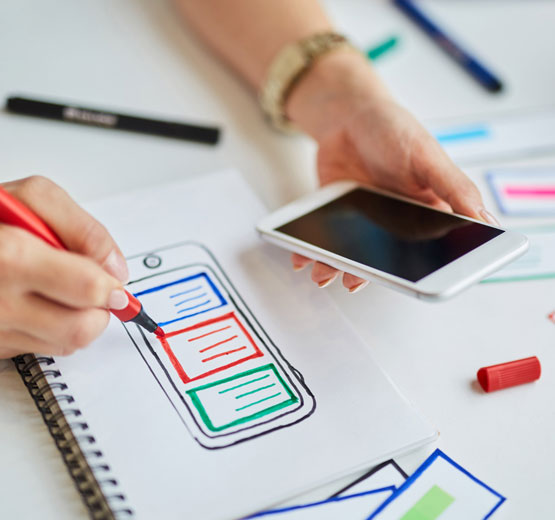 Our Mobile App Development Process
We develop mobile apps that work seamlessly for smartphones, tablets or even both. This way we guarantee you an open, friendly and collaborative way to work with your clientele.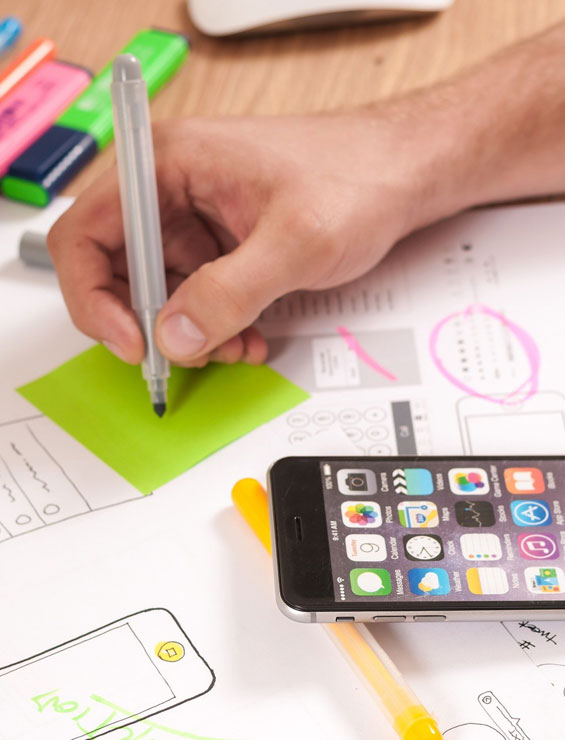 Research:
Our mobile app developers will research on your business and cover the possibilities of the app functioning, reaching to your audience and proving easy to use. Other key aspects such as load-time, navigation, simplistic and engaging design; all are cover in this primary stage.
Mobile App Designing:
Once the blueprints of your business app is done, our technicians design your business mobile app. Being aware of the trends in the market, our experts will come up with innovative, trending and fast-responsive app.
Developing With Right Coding And Software:
After the design is done, we use the right mobile app development software and coding language and also place appropriate images and texts for the best customer experience.
Setting Up On Google, Apple or Windows Store:
After the app development is complete and your stamp of approval is also obtained, our technicians launch your app on various OS stores such as Google Play, Apple Store, etc.
Our Mobile Application Development Skills
With abundance of experience, our mobile applications provide hassle-free access, and also make data processing easy and quick.
Our Wide-Range Of Mobile Application Development Services Includes:
E-Commerce Mobile Applications
Native Mobile Application Development
HTML5 Mobile Applications
Location-Specific Mobile Applications
Mobile VoIP App Solutions
Cross Platform Mobile App Development
We Have Developed Highly-Responsive Mobile Applications for These Business Sectors.
Some of them includes -Corporate Business, Cleaning Services Mobile Apps for Booking, Car Rentals, Web Education and Online Application, Photography Businesses, E-Commerce Sites, Travel, Beauty, Dietician Booking, etc.
Just Talk To US And Tell Us About Your Business And Targeted Audience. We Will Develop Apps That Match Your Vision And Business Concept Immaculately!